Pittsburgh, Pennsylvania Medicare Supplements Insurance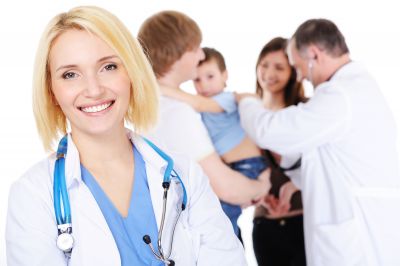 A Medicare Supplement Insurance (Medigap) policy helps pay some of the health care costs that Original Medicare doesn't cover, like:
Copayments
Coinsurance
Deductibles
Medigap policies are sold by private companies.

Some Medigap policies also cover services that Original Medicare doesn't cover, like medical care when you travel outside the U.S. If you have Original Medicare and you buy a Medigap policy, here's what happens:
Medicare will pay its share of the Medicare-approved amount for covered health care costs.
Then, your Medigap policy pays its share.
Medigap policies don't cover everything
Medigap policies generally don't cover Long-term care, vision or dental care, hearing aids, eyeglasses, or private-duty nursing.

When can I buy Medigap?
Buy a policy when you're first eligible
The best time to buy a Medigap policy is during your 6-month Medigap open enrollment period. During that time you can buy any Medigap policy sold in your state, even if you have health problems. This period automatically starts the month you're 65 and enrolled in Medicare Part B (Medical Insurance). After this enrollment period, you may not be able to buy a Medigap policy. If you're able to buy one, it may cost more.

During open enrollment
Medigap insurance companies are generally allowed to use medical underwriting to decide whether to accept your application and how much to charge you for the Medigap policy. However, even if you have health problems, during your Medigap open enrollment period you can buy any policy the company sells for the same price as people with good health.

Outside open enrollment
If you apply for Medigap coverage after your open enrollment period, there's no guarantee that an insurance company will sell you a Medigap policy if you don't meet the medical underwriting requirements, unless you're eligible due to one of the situations below.

In some states, you may be able to buy another type of Medigap policy called Medicare SELECT. If you buy a Medicare SELECT policy, you have rights to change your mind within 12 months and switch to a standard Medigap policy

Medigap policies are standardized
Every Medigap policy must follow federal and state laws designed to protect you, and it must be clearly identified as "Medicare Supplement Insurance." Insurance companies can sell you only a "standardized" policy identified in most states by letters.

All policies offer the same basic Benefits but some offer additional benefits, so you can choose which one meets your needs. In Massachusetts, Minnesota, and Wisconsin, Medigap policies are standardized in a different way.

Each insurance company decides which Medigap policies it wants to sell, although state laws might affect which ones they offer. Insurance companies that sell Medigap policies:
Don't have to offer every Medigap plan
Must offer Medigap Plan A if they offer any Medigap policy
Must also offer Plan C or Plan F if they offer any plan
Compare Medigap plans side-by-side
The chart below shows basic information about the different benefits Medigap policies cover.

Yes = the plan covers 100% of this benefit
No = the policy doesn't cover that benefit
% = the plan covers that percentage of this benefit
N/A = not applicable
* Plan F also offers a high-deductible plan. If you choose this option, this means you must pay for Medicare-covered costs up to the deductible amount of $2,300 before your Medigap plan pays anything.
** After you meet your out-of-pocket yearly limit and your yearly Part B deductible, the Medigap plan pays 100% of covered services for the rest of the calendar year.
*** Plan N pays 100% of the Part B coinsurance, except for a copayment of up to $20 for some office visits and up to a $50 copayment for emergency room visits that don't result in inpatient admission.
Starting January 1, 2020, Medigap plans sold to new people with Medicare won't be allowed to cover the Part B deductible. Because of this, Plans C and F will no longer be available to people new to Medicare starting on January 1, 2020. If you already have either of these 2 plans (or the high deductible version of Plan F) or are covered by one of these plans before January 1, 2020, you'll be able to keep your plan. If you were eligible for Medicare before January 1, 2020, but not yet enrolled, you may be able to buy one of these plans.